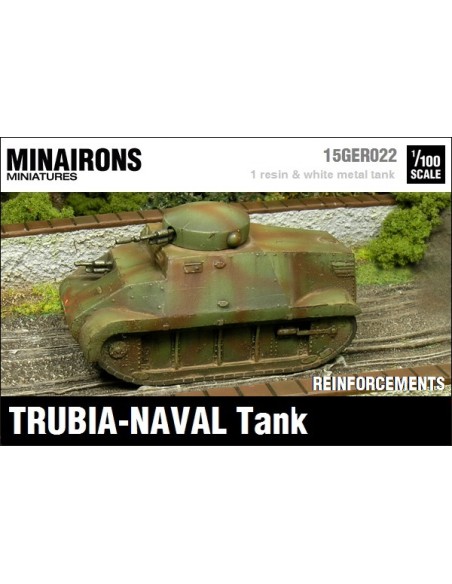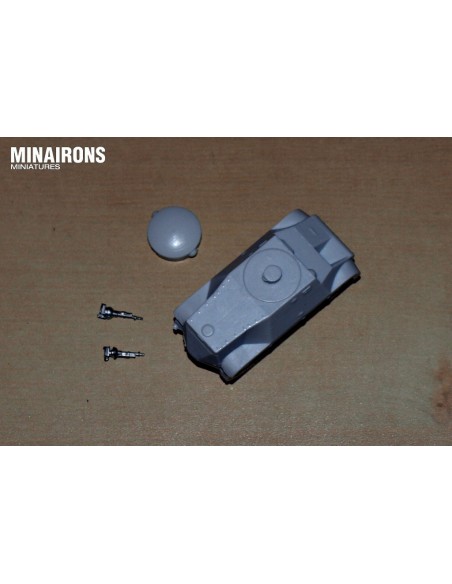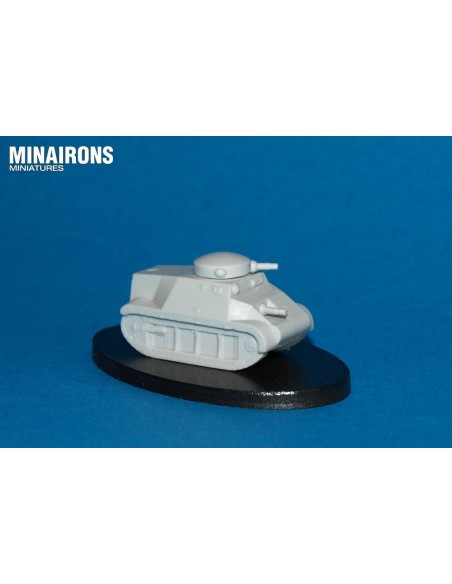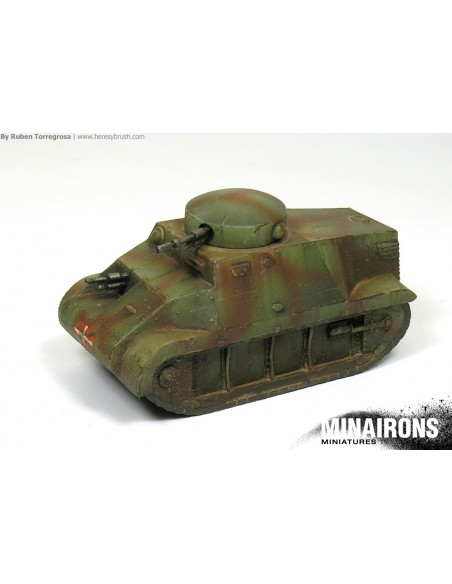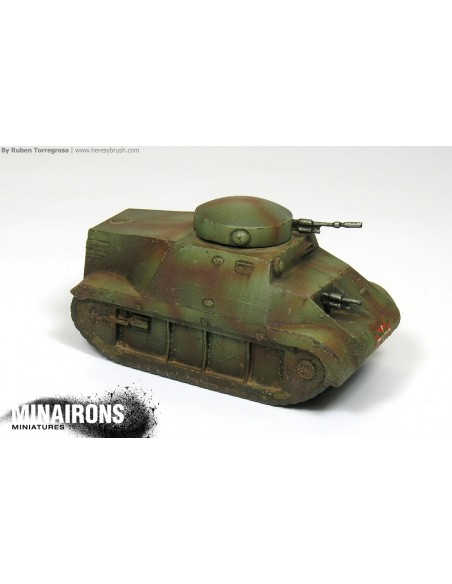 One easy assembly resin model kit in blister; it consists of just 2 parts (hull and turret), besides of 2 random weapons for hull and turret. A convenient reinforcement for your armoured unit –or just for giving the model a try!
100% secure payments

The concept of this tank was developed in the Trubia armament factory (Asturias region) during the first half of 1936, being aborted its manufacture by the outbreak of the conflict. Its specifications were taken up by the Basque Government and in the shipyards of Sestao (Biscay) were made between 16 and 25 units - although not all were completed on time.

A good part of those completed intervened in a number of hard fights in Basque Country and Cantabria. In these clashes, it became apparent they were inferior to the Nationslits Panzers I, but also their superiority over the small and ineffective armored vehicles of the Italian CTV (Corconte resort, August 1937). There is graphic evidence that some were captured and reused by the Condor Legion.
Trubia's original plans were to arm the tank with an Arellano cannon in turret and a Hotchkiss machine gun in hull, but in practice all the tanks mounted in Sestao were armed with only machine guns: whether they were Vickers, Hotchkiss or Degtyarev, in any combination.
Customers who bought this product also bought: