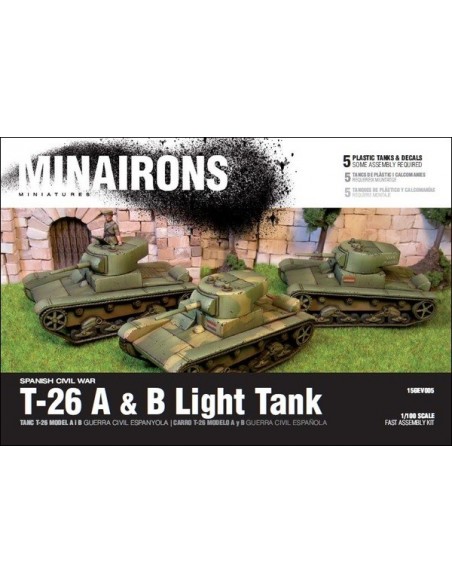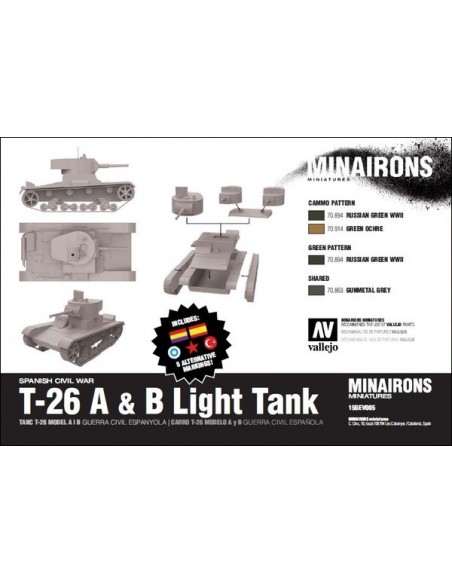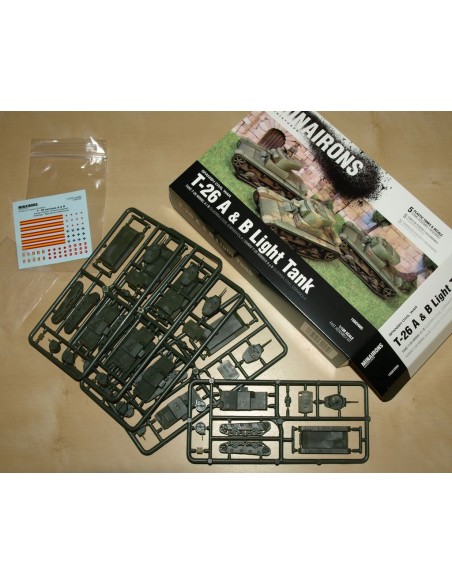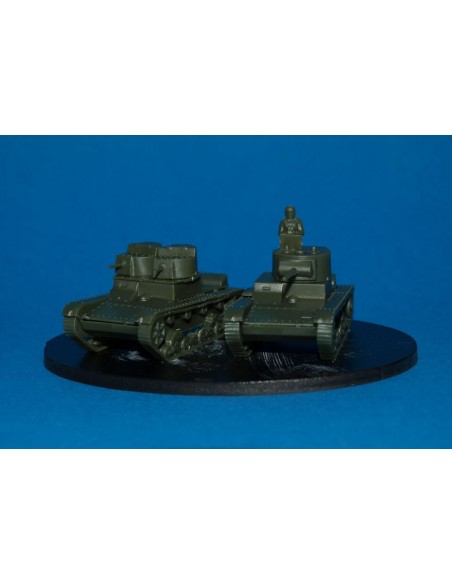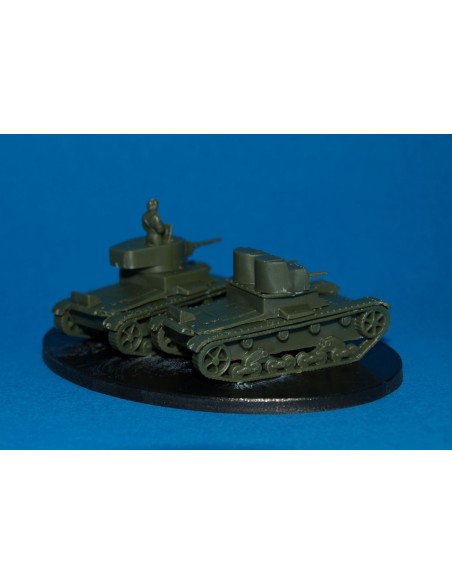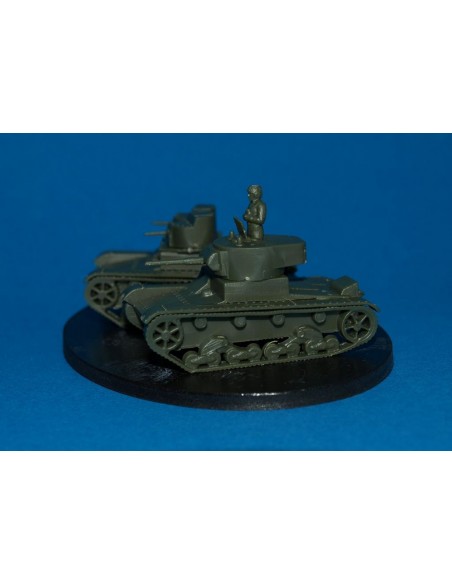 Boxed set containing 5 fast assembly plastic model kits. Each sprue consists of 10 parts –3 of which correspond to the alternative "A" Mod. 1931 version. Decalsheet with national markings in excess for several Soviet, Finnish, Turkish and Spanish (both Republican and Nationalist) vehicles. Assembly instructions and Painting schema based in Vallejo range, on box reverse.
Actually a copy of British Vickers 6-ton, T-26 was the most successful tank of its time, so being extensively exported by the USSR to other countries. The Spanish Republic purchased some 281 of them --all belonging to the single turreted type B.
They were perceived by he Nationalists as so dangerous that a public reward of 500 pesetas of that time was offered to anyone capturing one. About 2/3 of the Spanish T-26 were destroyed during the Civil War, while most of the rest were captured by the Nationalists, being kept in service after war well into the 1950s.
Seemingly, one true Vickers 6-ton Mk. E type B was purchased by the Spanish Republic to Paraguay through an arms dealer --that tank was a war booty, captured by Paraguay to Bolivia during Chaco War. Once in Spain, it was most probably modified so as to become a standard T-26.
Customers who bought this product also bought: