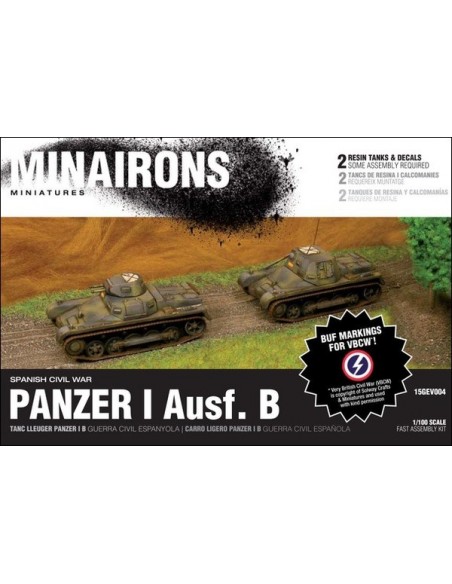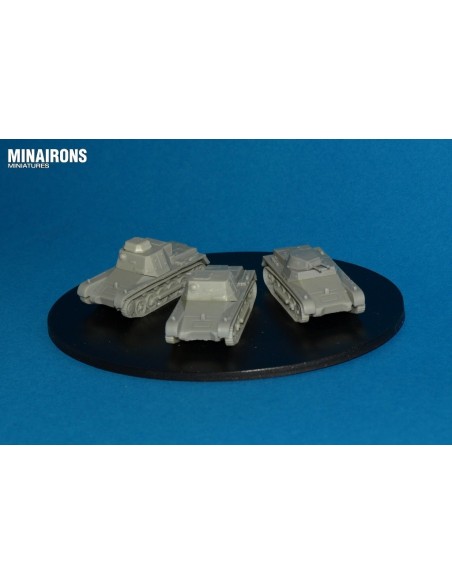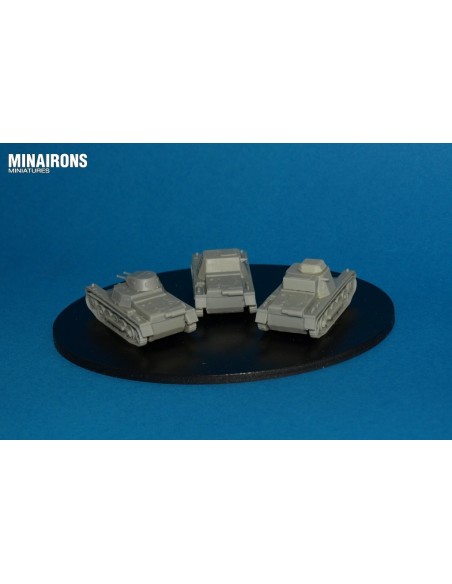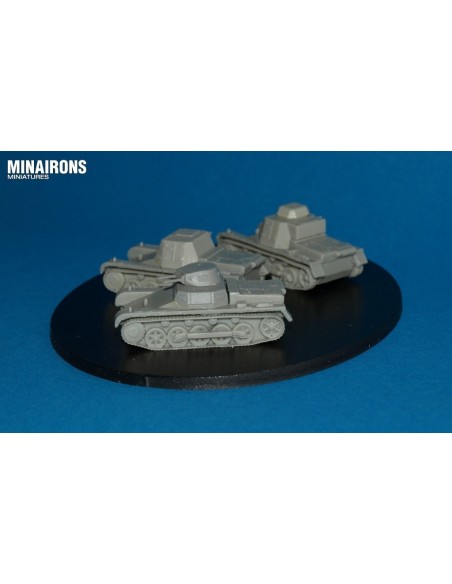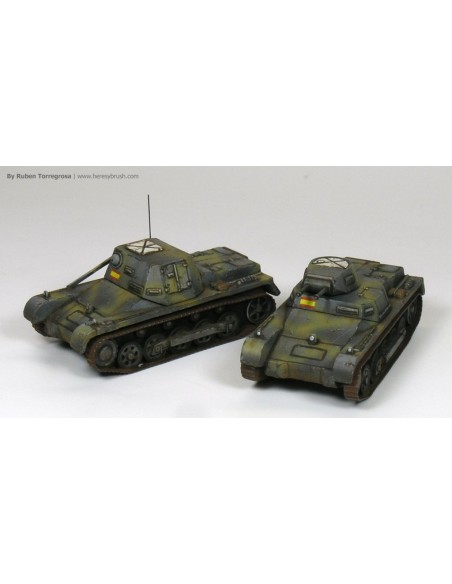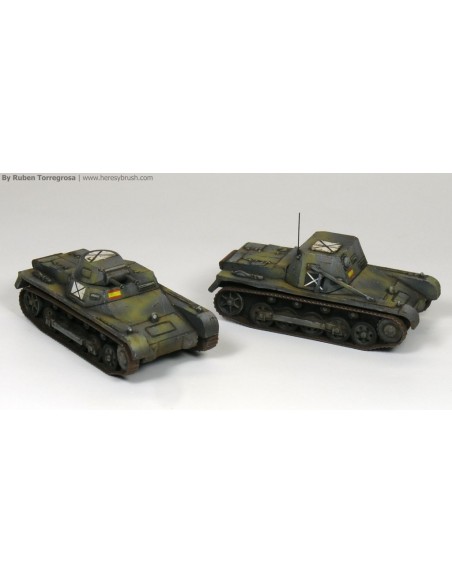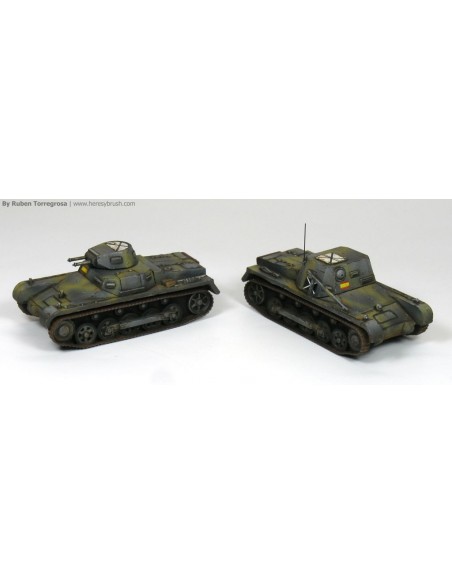 2 Panzer I ausf. B resin + hard plastic model kits, consisting of just 5 to 8 parts - depending on the tank variant, for you can either build 2 regular fighting Panzers, or convert one into a Befehlswagen command tank, thanks to the optional parts provided. Kit is complimented by a set of early German, Hungarian, Spanish Nationalist and VBCW BUF decals.
The "B" version of Panzer I tank was developed after realizing of the poor power performance of "A" version. The original Krupp 60 HP engine was thus replaced by a more powerful Maybach 100 HP one. Such change unavoidaby led to a hull enlargement so as to fit the new engine in. Only one fifth, more or less, of the total Panzer I tanks supplied by Germany were of this improved "B" version --that is, between 21 and 30 units.

Besides of the above, around 10-12 Panzerbefehlswagen command tanks were also delivered to Franco's forces –all these, based on the "B" version.
Contrary to these, the command version had no rotatable turret but a raised, closed superstructure. Those delivered to Spain still lacked a commander's cupola, that was added later.
Customers who bought this product also bought: