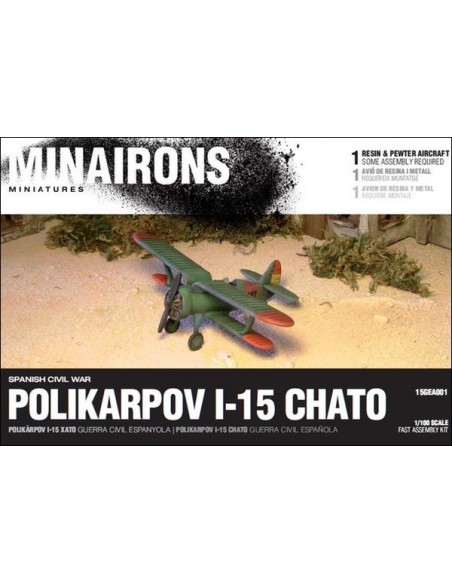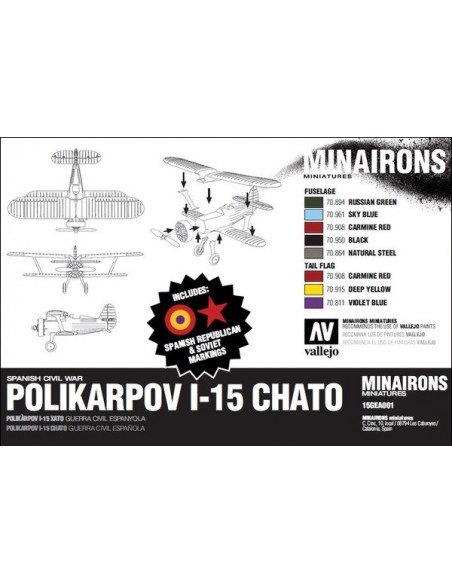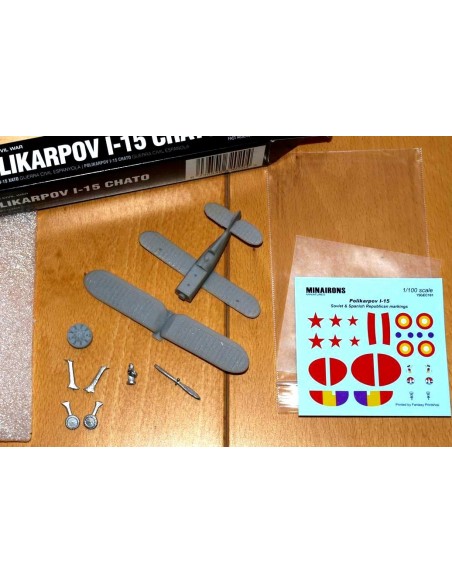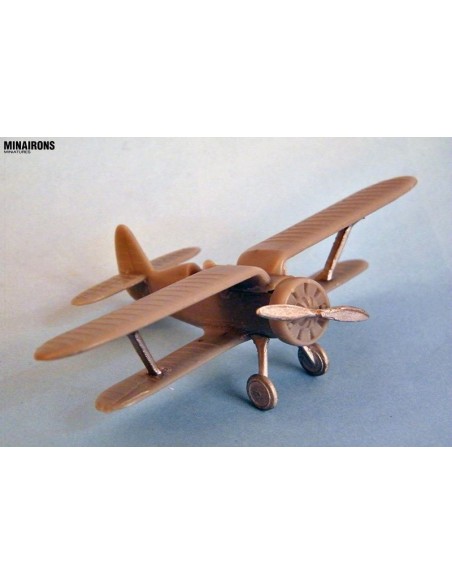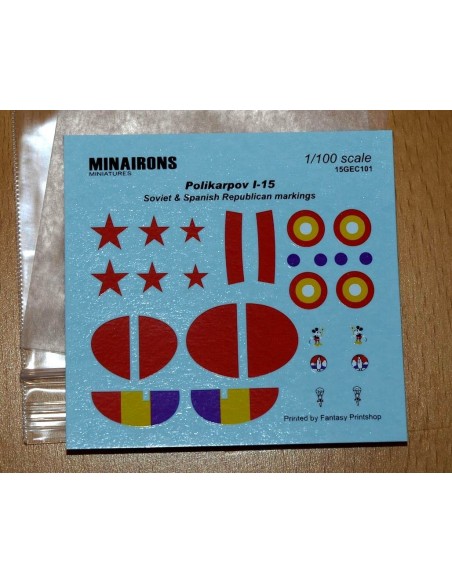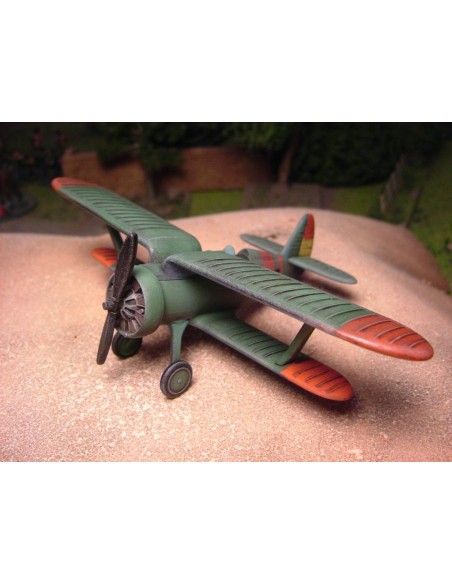 Boxed set containing 1 easy assembly resin aircraft. Model consists of 3 resin main parts, complemented by 6 white metal smaller pieces: struts, landing gear, propeller and pilot. Decalsheet with USSR and Spanish Republican national markings. Assembly instructions and Painting schema based in Vallejo range, on box reverse.
Polikarpov I-15 can be considered a transition aircraft toward the later I-16 monoplane fighter. Known in the Soviet Union as "Chaika" (=seagull), some variants of this nice fighter were built, one of which had the upper wing modified to improve pilot visibility --this one was I-15bis. Polikarpov I-15 was known in Spain as "Chato" (=flat-nosed), but also as "Curtiss" among the Nationalists, for its similarity to the American-made Curtiss F9C "Sparrowhawk".
The Spanish Republic purchased some 200 of these aircraft from the USSR. They fought efficiently enough despite their limitations. It's worth to be noted than some 200 to 250 supplementary I-15s were manufactured under license in Catalonia, in different facilities located in Reus, Sabadell, Vilafranca del Penedès and Molins de Rei towns; however, many of these latter could ever enter into combat, due either to the factories dramatic shortages in late stages of war, or to Franco's army occupation. Once the civil war was over, those surviving I-15s were kept in service until mid-1950s.
Customers who bought this product also bought: