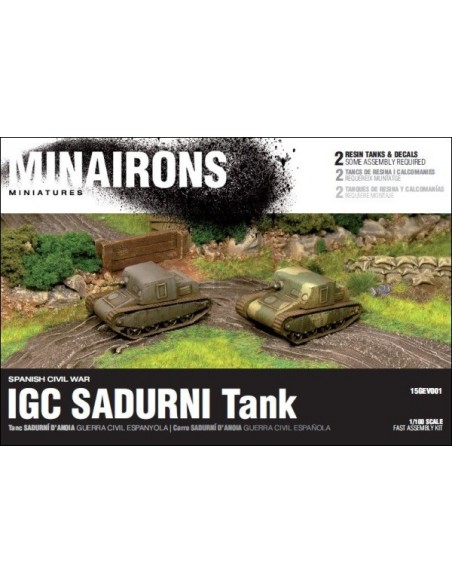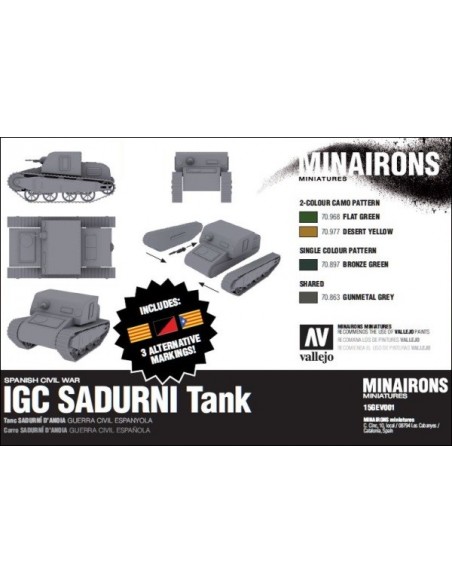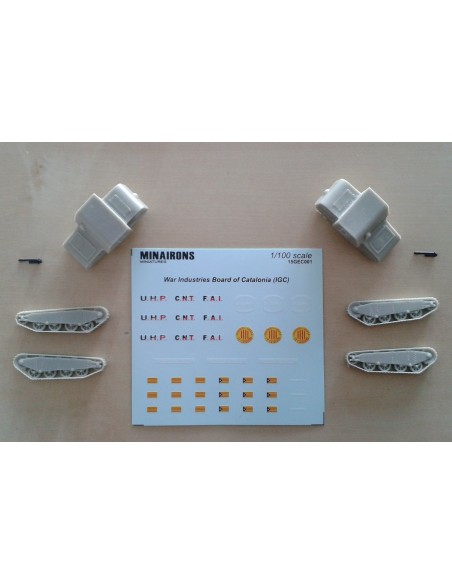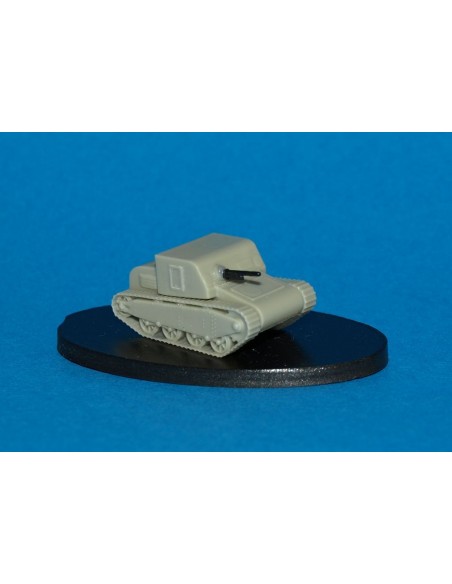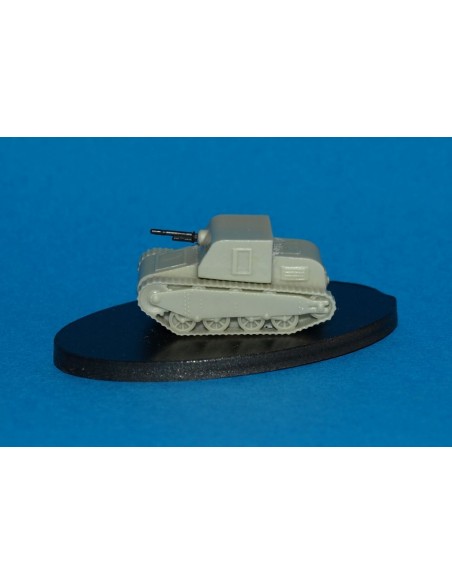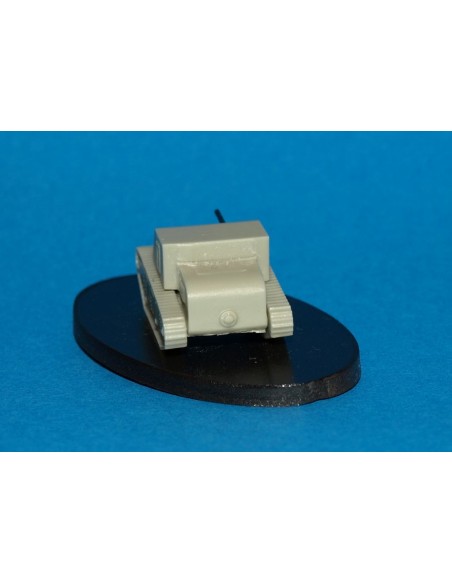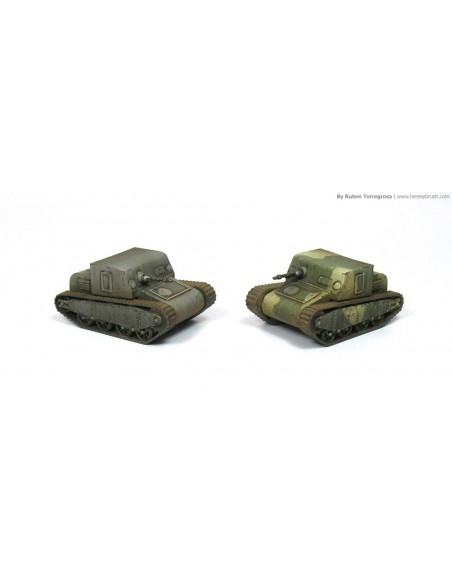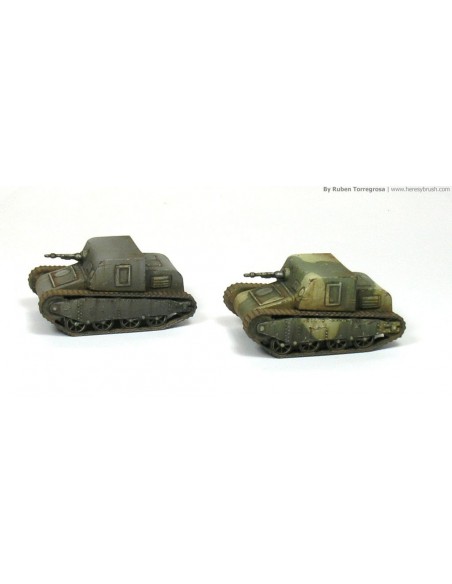 Boxed set containing 2 resin model kits. Each set consists of 3 resin main parts, besides of a hard plastic Hotchkiss MG. Decalsheet with national markings for several Catalan Republican vehicles. Assembly instructions and painting schema based on Vallejo range, at box reverse.
100% secure payments
Only two prototypes of this Catalan tank were built in the first months of 1937, being rejected for mass production by the Republic due to its poor weaponry and the lack of turret forecasting, in spite of their admitted mechanical reliability.
However, nothing is known about these prototypes ultimate fate. As the factory where they were built was in hands of CNT trade union, it wouldn't be that unlikely both were discretely diverted to Anarchist columns in the Front of Aragon, where the lack of armour was dramatic. Or were they perhaps re-converted into their more successful Tractor variant?
Customers who bought this product also bought: