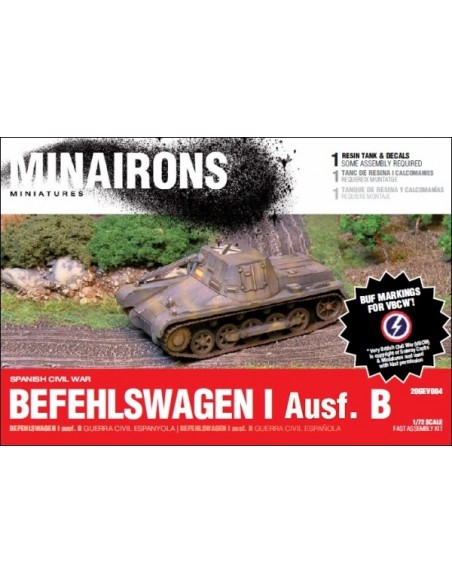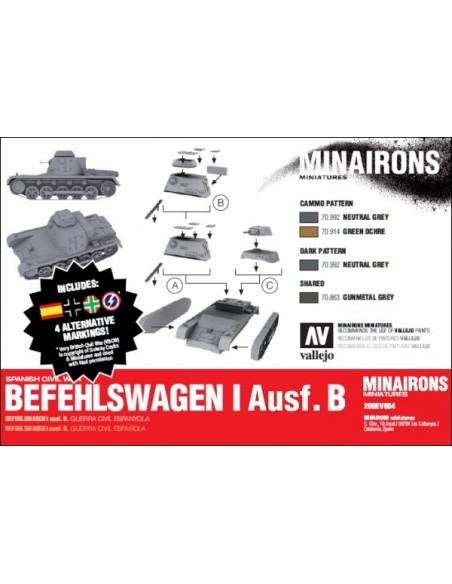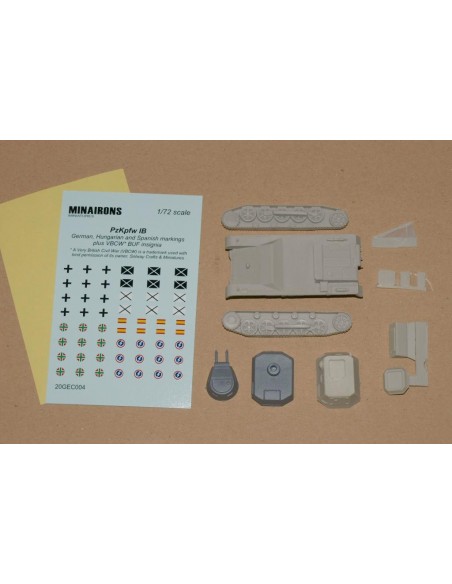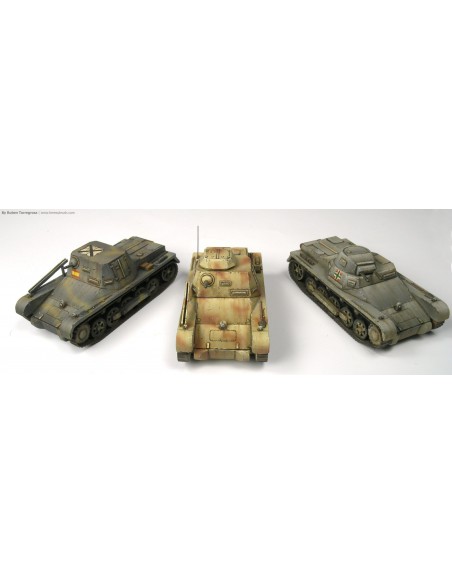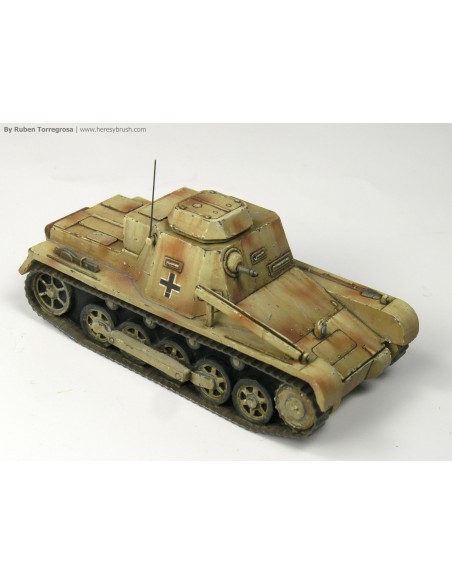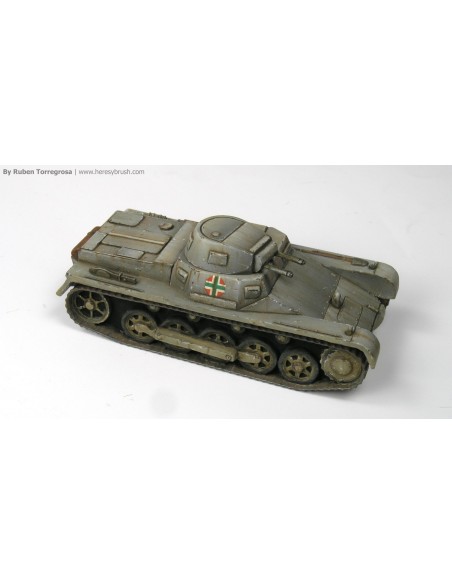 Boxed set containing 1 mixed resin & plastic model kits. Each set consists of 10 resin parts and 2 optional plastic parts. Decalsheet with national markings for several German, Hungarian, Spanish Nationalist and VBCW BUF vehicles. Assembly instructions and Painting schema based in Vallejo range, on box reverse.
The "B" version of Panzer I tank was developed after realizing of the poor power performance of "A" version. The original Krupp 60 HP engine was thus replaced by a more powerful Maybach 100 HP one. Such change unavoidaby led to a hull enlargement so as to fit the new engine in. Only one fifth, more or less, of the total Panzer I tanks supplied by Germany were of this improved "B" version --that is, between 21 and 30 units.

Besides of the above, around 10-12 Panzerbefehlswagen command tanks were also delivered to Franco's forces –all these, based on the "B" version.
Contrary to these, the command version had no rotatable turret but a raised, closed superstructure. Those delivered to Spain still lacked a commander's cupola, that was added later.
Customers who bought this product also bought: