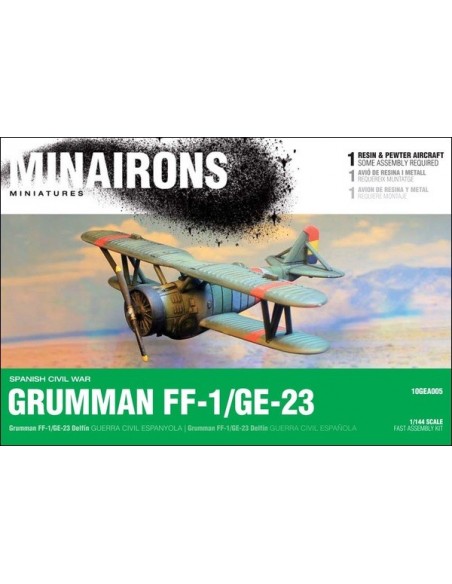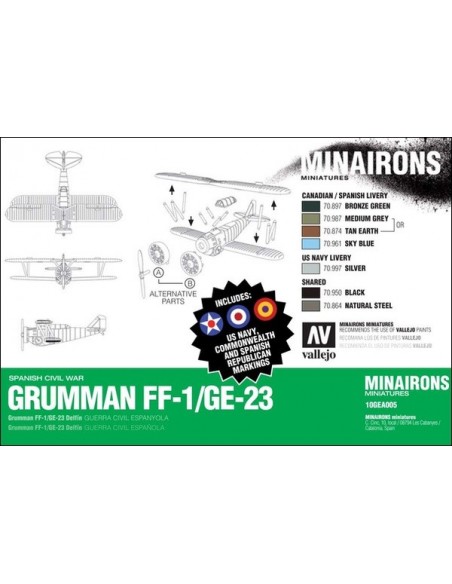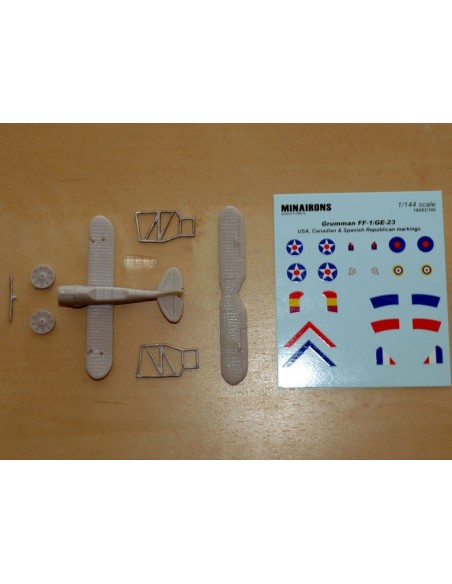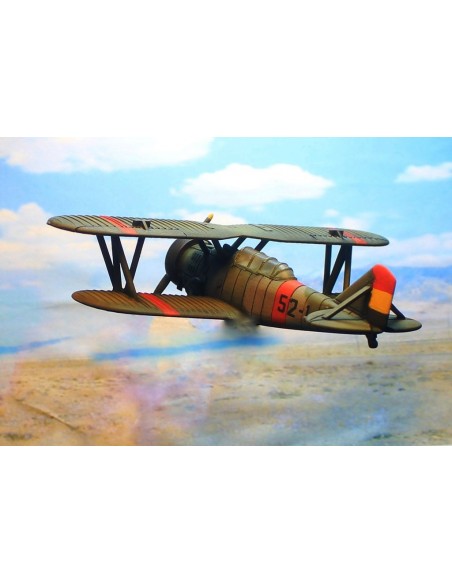 Boxed set containing 1 easy assembly resin aircraft. Model consists mostly of 3 resin main parts and 3 white metal smaller pieces. Translucent resin cockpit. Alternative noses for American and Canadian versions. Decalsheet with USA, Commonwealth and Spanish Republican markings. Assembly instructions and Painting schema based in Vallejo range, on box reverse.
100% secure payments
Grumman FF-1 was the first aircraft to be specifically designed to operate from American aircraft carriers. The first FF-1s were delivered to Fighter Squadron VF-5B of the USS Lexington beginning in June 1933. In American service the FF-1 was known as "Fifi". Canadian Car & Foundry Co. acquired later a license for manufacturing the aircraft under designation GE-23 "Goblin". Some 52 units were built under such license.
The Spanish republic managed to purchase 34 grumman GE-23s in 1937, by presenting forged Turkish credentials to bypass the USA embargo. GE-23s fought actively the conflict, but were outclassed by opposing fighters and losses were high, with just one acknowledged victory (a Heinkel He-59B) for a total of 23 losses (either bagged in dogfight, AA fire or accidents). The 11 Grummans surviving the war were re-used by the Nationalist Air Force under the nickname "Pedro Rico" --this alluding to the plump appearance of a Madrid Mayor of that name.
Customers who bought this product also bought: